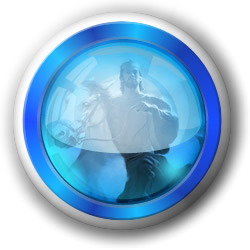 Welcome to the Seed Sowers locator page.
Want to be a "Seed Sower" for local outreaches? Send me an email at: cdtracts@aol.com with your request and vision to evangelize the lost. Together we can do so much more in spreading the Gospel into all the world. As a "Seed Sower" you are encouraged to duplicate and hand out these CD/DVD Tracts to the maximum extent possible. Current Seed Sowers will be added in time.

" Who then is Paul, and who is Apollos, but ministers by whom ye believed, even as the Lord gave to every man? I have planted, Apollos watered; but God gave the increase. So then neither is he that planteth any thing, neither he that watereth; but God that giveth the increase. Now he that planteth and he that watereth are one: and every man shall receive his own reward according to his own labour. For we are labourers together with God: ye are God's husbandry, ye are God's building." 1 Corinthians 3:5-9

Some "Plant", others "Water", but God gives the increase!

" And he said unto them, Go ye into all the world, and preach the gospel to every creature." Mark 16:15

The individuals below are committed Christians who have agreed to "Sow" into the Kingdom by either distribution and/or duplication from the various CDs and DVDs on FreeCDTracts.com.

Techniques in making your very own CD Tracts
Please consider partnering with Free CD Tracts as well as the The Pocket Testament League.

..............................
When you become a member of The Pocket Testament League, you receive FREE Gospels of John to read, carry and share. You can order up to 30 Gospels per month free of charge (shipping by postal mail within North America only). Mix and match our different cover designs to prepare yourself for any sharing situation! You'll also receive a membership card, free newsletters and other League information to help you share your faith more effectively.